My partners in crime diy have been busy this week posting their BOLD challenge projects. Mine will be up on Friday, so don't forget to check back in for that!
Abby at Just a Girl and Her Blog made a brilliant blue TV stand out of a dresser.
Cassie from Primitive and Proper made some awesome industrial pipe built-ins.
April of House by Hoff made a large scale picture wall art for only $10.
Chaney from May Richer Fuller Be updated her nightstand (without power tools!).
Amy from The Blissful Bee made her own pendant drum shade to cover an eyesore light fixture.
Tasha from Designer Trapped in a Lawyer's Body stenciled her entry wall with a herringbone design.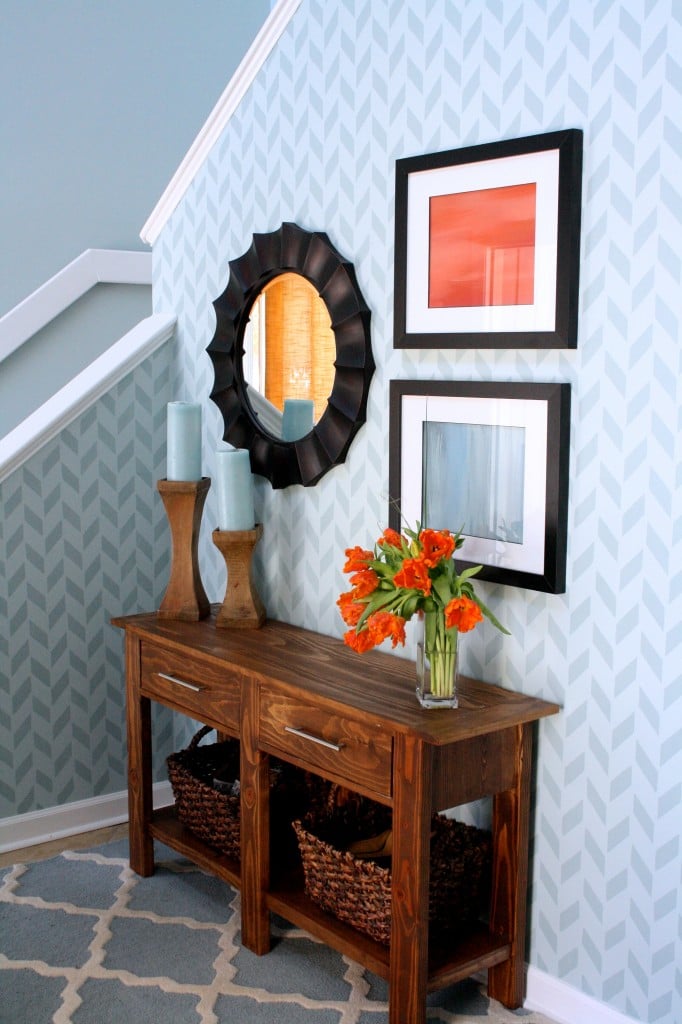 Cassie from Lovely Etc. updated her entry wall with weathered planks.
Check back on Friday to see what I've been up to! Monday will be the huge link party to celebrate what everyone has been working on to bring some risk and boldness into their lives.